Custom Crafted Wigs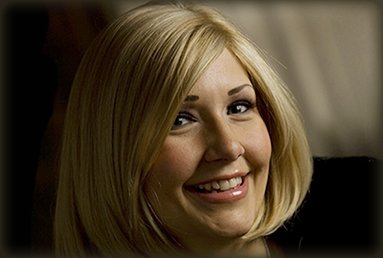 Highlights
Hand made
Natural look
Professional styling available
Price Range
Choosing Your New Wig
In many cases, wigs deserve their bad reputation. They are often not designed, manufactured, or styled to the highest standards. Unfortunately, this is a business where you only are able to notice the bad specimens, as the good examples are never spotted. Continental Hair has worked hard to make sure that our wigs are of the highest quality. We mean this in terms of design, manufacture, and styling.
In terms of design and manufacture, most of our wigs are handmade. Being knotted by hand gives them a much more natural appearance in terms of the amount of hair in the cap, as well as how the hair moves when the wig is worn. It also translates into better comfort, being lighter and cooler than machine-made wigs. Whether the hair is natural or synthetic, hand-knotting makes a huge difference.
Synthetic Hair Wigs
The synthetic hair that we choose is of a higher quality than you would see in a department store or catalogue. What we do is make wigs that we call "medical quality," leaving others to provide what we call "fashion wigs." Medical wigs, especially those made with synthetic hair, are a huge improvement over machine-made fashion wigs. The cap fits the shape of a head that has little or no hair; even the materials used in the construction are designed not to irritate a sensitive scalp.

Human Hair Wigs
It is of the human hair wigs, however, that we are the most proud. Our virgin European hair is unmatched anywhere. Most wigs use processed human hair from China. The hair must be stripped of the cuticle and bleached in a rather nasty chemical process. "Virgin" hair from Europe has not been treated this way. It is softer and lighter, with a more natural colour and depth of tone, and has much more strength than processed hair. At Continental Hair in Toronto, our beautiful human hair wigs are especially noted for their luxurious natural look and feel.

Human & Synthetic Blend Wigs
There are wigs available that are "blends" of human and synthetic hair. Continental Hair has not carried any of these to date, as we have not seen any that meet our standards. The ones that we have examined are made with not-so-good synthetic hair mixed with processed Chinese hair, machine-made into a very large cap.

Styling
A wig, in the end, has to be styled. Just like something off the rack, it has to be tailored to you. A good stylist can make any wig look good—for a while. But a stylist not experienced with wigs can make the most beautiful work of art look horrible. Styling your wig is important, and that is why we have expert stylists at our main salon, and at our hospital salon, to ensure your wig looks great.