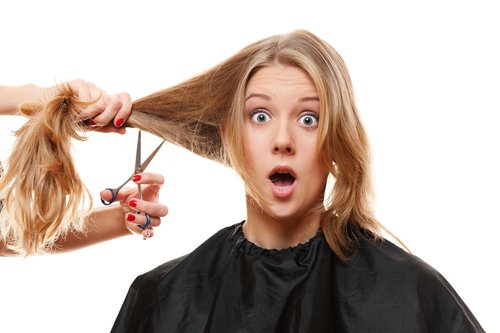 About a year ago I had a young client come to see me. She was only about 22 years old and had been going through a very aggressive chemotherapy regimen. She had total hair loss and the steroids had left her bloated. But she was the most delightful client I had ever had. She was so cheerful and full of laughter.
She had brought her sisters with her and we were all in my consultation area. I like it being a large area so it can accommodate a client's support group (entourage) easily. And they were there to help her out.
This young woman had been through a lot and still had a sense of humor and was just a joy to be around. I really wanted to make sure she got a beautiful wig. She wanted a human hair one, a proper medical wig.
"I used to have beautiful hair like my sisters," she said, and her sisters had lovely long honey brown hair, "and I asked them if they would cut it so I could have a wig made out of it."
At this her sisters grew quite adamant. "We told you", they said, "if you want a kidney or a lung or need bone marrow, that's no problem. But not the hair."
My client laughed at this. I told her, "Don't you worry. You don't need their hair. I've got stuff that's just as pretty."
We got her a lovely human hair wig. We hi-lighted it and trimmed it and made it her own. It was a very proud moment for me. I had chemo when I was just a little older than her so I had a little bit of an affinity with her. And when it comes to a young woman with that kind of dramatic hairloss it really makes me feel great when I can get them something that they really like.