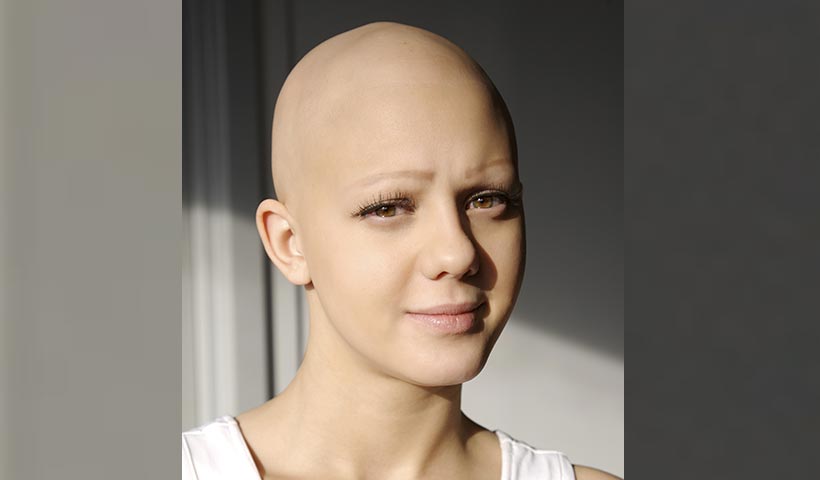 Many women have not even heard of this condition. They certainly don't want to. You do not have to experience hair loss to understand how traumatic it can be. And although I do not have alopecia I certainly have seen a lot of it. Having grown up in this business I can safely say there are few people, excepting the most specialized dermatologists, that have seen more women experiencing alopecia areata/totalis/universalis.
I was inspired to write this note because a client of mine posted about her summer on Facebook.
When I first met her in the salon she was a teenager. The sudden loss of hair was devastating, but she surprised me as how stoically she took it. A couple years later she even modelled for a photo shoot and no one would have guessed that she had no hair. Over the past couple of months she posted about her summer. Her own kids (now teenagers) are having a great time at the water park. She posts selfies with her husband and her trip to Italy. I have to give my head a shake to realize that I have known this woman for over thirty years.
But then, when I started to think about it, there are a number of clients that have been with me that long. And I just don't know where the time went. Some come in monthly like clockwork to have their wigs washed and blown out. Others I see every year or two (or longer) when they need a new one. There is even a client that bought her first wig from my mother back in 1982 and I have never met her; she just calls every once in awhile and orders her "regular" over the phone and I ship it out to her.
You need to know you are not alone. There are a lot of men and women that have this kind of hair loss and many put themselves out there to give you support and information. The fact that you might not know this is a testament to how natural the wigs they are wearing. Call The Canadian Alopecia Areata Foundation. Contact bloggers and pod-casters. They have been through this and are there to help.
You are still you. As odd as it might seem coming from a wig sales guy, its hair, and you are the same person underneath. You can still pursue the same dreams, the same careers, the same goals, the same happiness. If there is one thing my clients have taught me through these decades is that hair loss is not a barrier to anything you want to accomplish.
You can look the way you want. This is not the '70's. Hair systems have come a long way! There are all kinds of hair systems out there that deliver a natural look, in all price ranges. Like anything else you have to do your research and your shopping but we are not talking about your grandmother's wig. There are still some clunkers out there but for the most part there is an excellent selection for you to choose from. You are free to choose the hair you want.
This is tough. I am not saying otherwise. All I want to say is that I have seen hundreds of women over the years and many now look forward to a visit to the salon.
Michael Suba
President
Continental Hair