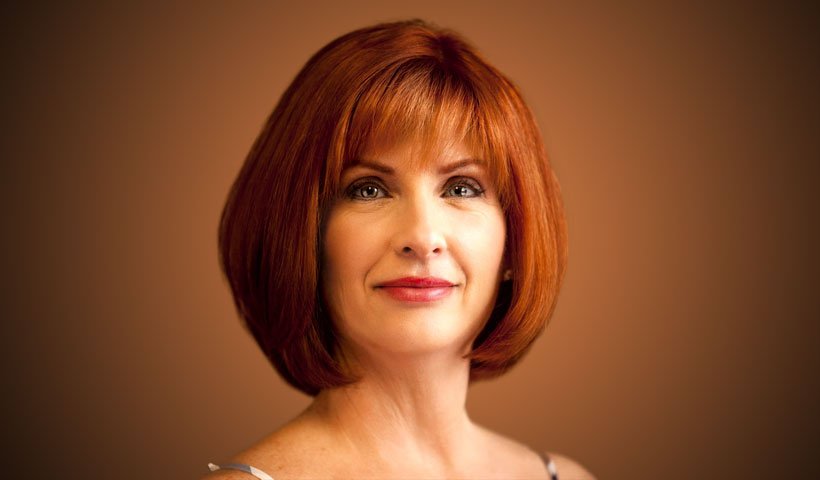 Candace Hamilton is the fantastic manager of our new Sarnia location. Here's the story about how she came into our lives 🙂
Hello, my name is Candace and I have hypothyroidism. This is my story.
I struggled for years with the symptoms of weight gain, depression, aches and pain and hair loss. For almost five years I continued going into my family doctor expressing concerns about my health, and stating that I had many if not all the symptoms of Hypothyroidism. In fact, I even had a family history of the women in my family that had this disease. But because the doctor said I was within an "acceptable range" he would not send me to a specialist.
Finally after five years I moved into a new area of Ontario, I discussed my symptoms with a new family doctor, and was referred to a Thyroid Specialist.
The doctor came into the room I was sitting in, took one look at me and told me I needed medication immediately. He shook his head as I described the years of trying to see him and the walls my family doctor had placed in front of me.
My hair loss appeared to be permanent, he said, because it had simply been too long. It was irreversible.
Finally I had a diagnoses, and you would think my struggles would be lessened.
Think again!
The devastation of losing most of my hair then became the journey to find a wig that would fit and look as natural as possible.
I purchased a few wigs on the Internet, which looking back was quite funny. How I thought I could get a wig that fit, by looking at a photo of a glamorous model with Photoshop, was almost laughable, if I were not crying that is!
Then I went to a London wig store, and purchased a synthetic wig, long and beautiful. It also did not fit, but they assured me they would make it fit after I purchased it.
The lady sat in a back room where I could not see, and she took a needle and thread and created seams to adjust the wig to fit. Well I wondered about why she just couldn't order me in the right size? But she said no, this was the way to go. What did I know anyway?
Once I had my wig back and started to wear it, within 2 hours my head would ache from the pressure points of where the seams had been placed. And the synthetic hair started to mat up so bad it looked like a plastic, thatchy mess.
I drove back to London within 2 weeks to say I could not wear the wig because it hurt, and they looked at me with a shrug of their shoulders and said that was the only solution they had. When I mentioned about the appearance of the wig, they said that happens with synthetics when it touches your shoulders or wear sweaters. So why did they not tell me that having hair that long was not recommended for synthetics.
I struggled with that wig for a year. And back I went, knowing that a human hair wig was the solution.
Only have one human haired wig to show me, again it was too big, and again they suggested sewing seams into it. Wrong colour too, and that was no problem, they said, since they had someone on staff that would colour it the way I wanted it.
I paid the full price for the wig and was told to come back in 2 weeks.
After 2 weeks I went in for my fitting, the wig looked pretty good, and was very happy, but was told there was an added charge of $250 to change the colour!
I also said the seams were uncomfortable. I was told I would get used to it.
I lived in that wig for 2 years, until it was losing so much hair I had to wear it in a pony tail with a head band.
In December of 2016, I was in Toronto on business, and saw a TV commercial about Continental Hair and Michael Suba. Dramatic though it may seem, that commercial changed my life.
When I sat in Mr. Suba's chair and explained that I had an unusually small head, he said, "That's okay, we're making this just for you. It'll fit. See you in 8 – 10 weeks!"
Now I have a wig that does not hurt, a wig that is the right colour and looks natural. What more can a woman ask? Well, at least one thing…
I asked Michael Suba if I could open a new location for him in Sarnia, Ontario! So now I'm managing a wig salon, and making it right.