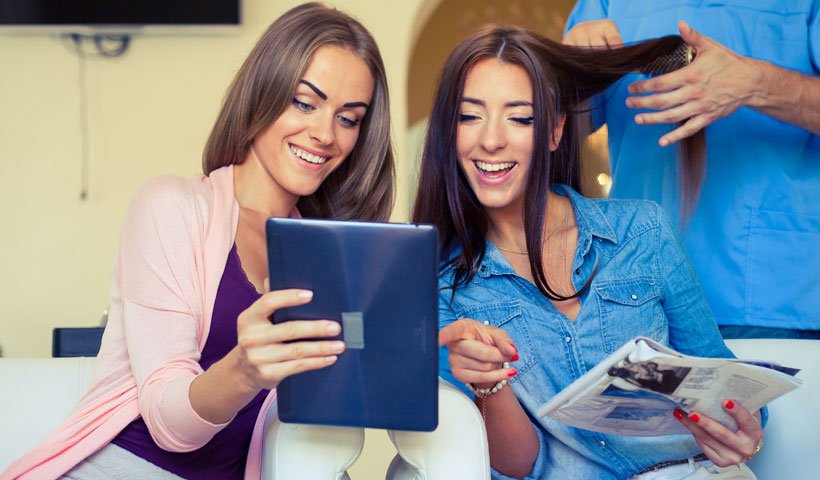 If someone you know is going through chemotherapy, one of the things they may want help with is choosing a wig. Here are some tips on how you can help.
I remember when I was undergoing chemotherapy and radiation therapy for my cancer. It was back in 1990 but I remember it vividly. I am still grateful for the support and love I received from my family and friends. I see hundreds of women going through this every year and I believe it would help the process go much more smoothly if their friends and loved ones had some guide as to how they could help.
Like most good advice, these tips are not necessarily unique to wig shopping. They're based on compassion and rationality, which are two qualities very much in demand when supporting someone battling cancer.
Do's
Help her to determine a budget and a "look" before you visit the salon. While this is a purchase with a lot of emotion attached to it, you are still shopping. Discuss goals.
Be honest. If it looks like a tumbleweed wrestling a rat's nest, then tell her. Nicely.
Be respectful of the person styling your friend or loved one's wig, even if you're a hair stylist. There's a difference in how growing hair is styled and how wigs are styled. Trying to override the wig stylist makes the process more stressful than it has to be and could result in a poorly styled wig. Try to stay in friend mode.
Ask questions of the consultant. There are no silly inquiries. Hair is important and expensive. Your friend may not be in the mood to ask so help her out. A wig needs to do three things to be a success: It needs to have good look, a snug fit, and a comfortable feel. Help her keep these things in mind throughout the process.
Have fun! Remember you are, in a way, shopping for a piece of clothing. Encourage her to try stuff on. Take pictures. It can be a trying time but many patients really do manage to have fun with this! The salon should indulge you to see how she looks as a redhead!
Don'ts
Change your mind half-way through. If you only tune in to cast doubt when the wig is being styled, your friend will have to start from scratch and the whole process stops being fun very quickly. Be engaged from the beginning.
Don't play with your phone. Husbands, please pay attention when helping your wife. This happens only rarely, but as a husband it bothers me when I see it: Stay off your phone. Give her feedback and suggestions. This is important for her because for the next year, she knows she has to wear it, but YOU will be the one looking at it the most. And despite what she might say, she really does care what you think.
Don't be competitive. It does not matter that she is not choosing what you like. She appreciates your opinion, but ultimately it's her decision, as she's the one living with it.
Don't crowd the stylist. If she is having a wig "cut-in" please don't stand next to the technician styling the wig on her. It can be an interesting process, but it's distracting to the stylist. And distracting the person styling your friend's wig does no one any good! Do the salon thing – sit and chat with your friend as she has her hair done.
Don't stress. This may be obvious but it's not always the case. Sometimes you may have to interject and say "Let's go have a coffee and talk about it." That's fine. It can be overwhelming and you are there to help her through it.
What this is really about is her privacy for the next 6 to 12 months. This is new and scary so help her by familiarizing yourself with wigs and see that she gets something that she can have confidence in while she is going through her battle. She's counting on you.